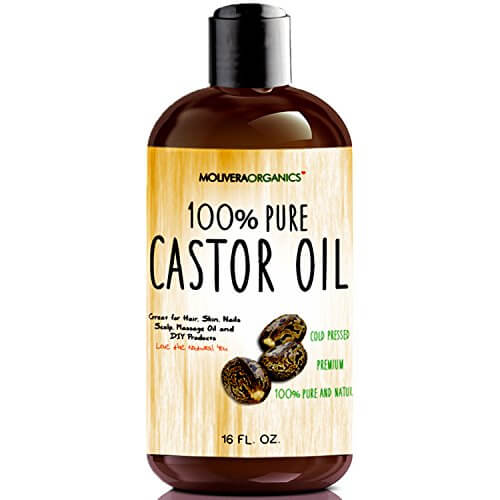 Castor oil is always considered in health and medical treatments, but it is also very helpful in beauty treatment. Many people use this oil to enhance their beauty. This oil is also widely used in cosmetic industry and in manufacturing of cosmetic products. This oil is derived from the seeds of castor plant and is pale yellow in color. This oil is highly absorbable and treats the medical conditions very effectively. This is the reason why people prefer to use this oil. Applying other oils on your face will give you a sticky oily look and touch. But this oil gets quickly absorbed leaving your skin non sticky and irritating. You can purchase castor oil directly from the manufacturers or from the market. There are many e-commerce business sites which are selling this oil online on their website. You can also order this oil online from their website. Mentioned below are some of the beauty secrets of castor oil.
Lips – During winter season or summer season, when the air is dry your lips start to crack or become rough as all the moisture have been lost in the dry environment. You can apply a drop of this oil on your lips to heal them as well as protect them against harsh dry environment outside. This oil moisturizes your lips and keeps them hydrated all day long. You can apply oil on your lips in the morning and in the night just before going to bed. This oil gets soaked very quickly but its effect lasts for a long time. After applying this oil on your lips, you will find that your lips are now more plumped and smooth.
Hand and nail: You can take 2-3 drops of castor oil and rub it onto your hands and on your cuticles. This oil can heal your rough hand skin and cuticles and your manicures will last for a longer period of time. You can apply it on your hand and in few minutes your skin will soak all the oil leaving nothing on the surface. This oil also works in prevention of nail fungus as it has anti fungal properties. If you are suffering from nail fungus disease, then you can use this oil on your infected area. After few weeks, it will automatically get healed.
Face oil cleaning: Castor oil contains Vitamin E and many other anti oxidants which are very beneficial in cleaning your face. You can mix this oil with olive oil and wipe your face with it. This will completely remove any make up that is present on your face. Also, this oil gets soaked in your skin pores and cleans the clogged pores which could lead to blackheads or dark spots.
Eye lashes: Many people do suffer a lot of eye lash breakage while rubbing their eyes or washing their face. Eye lashes are just like hairs and they also need some extra care. You can apply very small amount of castor oil on your eyelashes so that the root of eyelashes may become strong.